Request Service
Capability Statement
Cincinnati Dayton Dispatch Network
FCC Licensing
Propagation Studies
Installation
Technical Equipment Repair
Tuning Alignment, Programming
Maintenance Agreements
24 Hour Emergency Service
Emergency Vehicle Buildout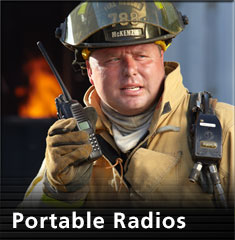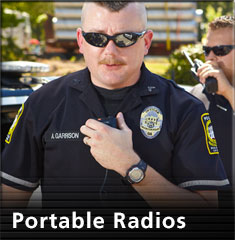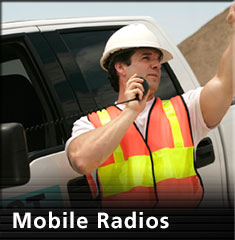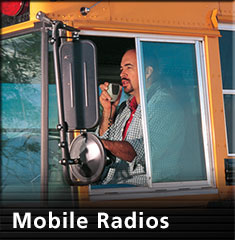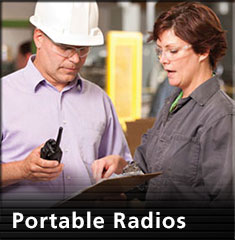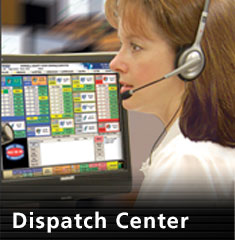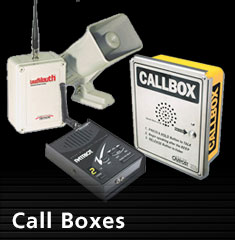 Capability Statement
Company
Advanced Radio Technology is the main operating division of HEC Electronics, Inc. We're celebrating over 40 years of serving clients throughout the United States. Our primary business is professional two-way radio and dispatching command and control systems concentrating in commercial and industrial Land Mobile Radio (LMR), Specialized Mobile Radio (SMR), Avionics Radio and Public Safety- Public Service Radio for police, fire, emergency management, water/sanitary, DoT, DoD, and other government applications.

Principals

Herbert Biermann: Founder of our company. Retired in 2000. US Navy-served active duty on USS Corregidor as Petty Officer, Electrician/Radio Repair, 1953-1956.

Dave Rorer: President and Director of Technology. Over 30 years in 2-way radio system design and installation. EDACS and P25 Certified. D. Russell Lee Tech, Hamilton, OH

Scott Price: Vice President. Over 35 years experience in radio industry. University of Cincinnati, BS dual Management/Marketing, cum laude. ME Erwin Institute. FCC First Class License PG-19-15935.


References
Our clients include:

United States of America
CDC/DHHS/NIOSH
State of Ohio
Commonwealth of Kentucky
Hamilton County, Ohio
Highland County E911 Center
Gallatin county E911 Center
City of Cincinnati, Ohio
City of Columbus, Ohio
City of Dayton, Ohio
City of Erlanger, Kentucky
City of Fort Mitchell, Kentucky
Scott County KY E911 Center
Georgetown KY Police & Fire
German Township Fire/EMS
Kenton County Prosecutor
Powell County KY E911 Center
General Electric Aircraft Engines
Cincinnati / NKY International Airport
Dayton International Airport
Port Columbus International Airport
Paul Brown Stadium / Cincinnati Bengals
Northern KY Sanitation District 1
Cintas Fire Protection
Con Agra Foods
Sara Lee Corporation
Sun Chemical Company
Kentucky State Reformatory
United States Postal Service-Cincinnati
Childrens Hosital Medical Center
Tri Health Hospital Network
Kettering Health Hospital Network
Toyota Manufacturing
Xerox
Greif / Combined Containerboard
Ohio National Financial Services
The Beach Waterpark
Newport on the Levee
Archdiocese of Cincinnati Schools
Many Schools Districts in OH & KY
Miami University
Bowling Green University
University of Cincinnati
Xavier University
Hobart - Stick Electrode
Kaffenbarger Truck Equipment Company
Weyerhauser Corporation
Luxottica
Episcopal Retirement Homes
Maketewah Country Club
Rumpke of Kentucky
Brown County Rural Water
Butler County Water and Sewer

Contact Information:

HEC Electronics, Inc.
- dba -
Advanced Radio Technology
6170 Interstate Circle
Cincinnati, OH 45242




Contact: Scott Price
Email: sprice@aradiotech.com
Website: www.aradiotech.com
Phone: (513) 489-5575
Fax: (513) 489-2760


Company Designations
Cage Code: 1LJV3
DUNS: 048886501
ORCA: Completed
GSA Contracts: Various by Manufacturer

Corporate Structure:
Incorporated in State of Ohio, 1965 Registered as a Small Business

NAICS Codes
334220 Radio wireless communication
334515 Instruments measuring radio signals
443112 Radio and other electronics stores
811213 Radio equipment repair and maintenance

SIC CODES
3663 Radio communications equipment
7622 Radio equipment repair
3678 Electronic connectors
3825 Instruments to measure radio and electrical signals

Manufacturers and Products

| | | | |
| --- | --- | --- | --- |
| Kenwood | Icom | Motorola | M/A-Com (Tyco) |
| CSI BDA's | Otto | PC-Tel | David Clark |
| EADS | Rastrac | TXRX | Pyramid Communications |
| Zetron | NHRC | Andrews | |

and more. . . .

We offer portables, mobiles, base stations, repeaters, BDAs, trunking systems, dispatch centers, GPS, radio modems and SCADA. Accessories include batteries, chargers, antennas, microphones, towers and software. Services
We design and install custom and commercial off the shelf 2-way radio systems that can be used as stand alone communications or interfaced with other telephone and computer networks for extended command and control. We offer wireless GPS services nationwide and data transmission products along with associated computer software programs. Capabilities
Supply 2-way radio systems and user equipment and accessories. Radio system design and engineering. FCC licensing services. Technical service and warranty repairs. Professional command and control system installation and training. Emergency Response Services that are available 24 -7- 365. Greater Cincinnati and Dayton CDTN is our LTR trunking network offering private radio channels covering twelve counties in Southwest OH & NKY.